If you're looking for some games in Roblox that will give you a bit of a fright, then we're listing all of the best Roblox scary games you can play! These games aren't for the faint of heart, so if you get scared of the dark and jump scares, then you might want to avoid playing some of these! However, if you enjoy a good scare once in a while, then these games should do the job for you.
Please make sure to keep in mind that these games are actually quite scary. I don't recommend playing them at night if you are going to have trouble sleeping afterwards. This obviously depends on how scared you get normally when it comes to horror type movies or games. Try a game for a little bit and see how you feel, if you start to get too tense, maybe try another one or comeback to that game later!
Roblox Horror Games List
Here's our list of the best scary games in Roblox:
If you want to learn more about each game, I will be describing them all below.
Dead Silence
Dubbed the scariest game of Roblox, and for good reason... Dead Silence will force you to wonder whether it is even worth investigating the legend of Mary Shaw! You must squeeze through tight corners, crawl through vent shafts, and read lots of creepy - all while encountering blood stains, flickering lights, and a deeply unsettling feeling of being watched. Love it or hate it, Dead Silence is one creepy haunted house Roblox game.
School History
Are you afraid of the dark? That's the central question to School History. Or, at the very least, the first question. Equipped with nothing but a candle, players must explore an old, abandoned school. Darkness is your main enemy, as you will barely be able to see what's in front of you, even with the candle. The deeper you explore the school, the more this building reveals its strange history and the horrible stories that lurk behind every corridor. Hey, at least you aren't forced to explore alone!
Stop it, Slender!
If Slender is included in the name of your horror game, chances are it's going to make a scariest games list. It certainly did for ours. No surprises with this one, folks: Stop it, Slender presents exactly what you'd expect if you have played the original Slender horror game, or if you are caught up on the creepy lore. Given the full Roblox treatment, players must find the missing pages and escape the nightmare. If not, well... you face being added to an eternal list of Slenderman's victims.
The Apartment
Truly unsettling, this game tasks you with one goal, and one goal only: reach your friend at room 705. What lies within that room is the true mystery of the game. All players start on the first floor, so it's a long, slow climb, each floor containing something even creepier than the last. Of course, it's a slow buildup with minor changes to each floor, but the further you climb, the scarier The Apartment becomes. With two endings to discover, you might wonder which ending is worse: the good, or the bad. Are you prepared to climb all seven floors?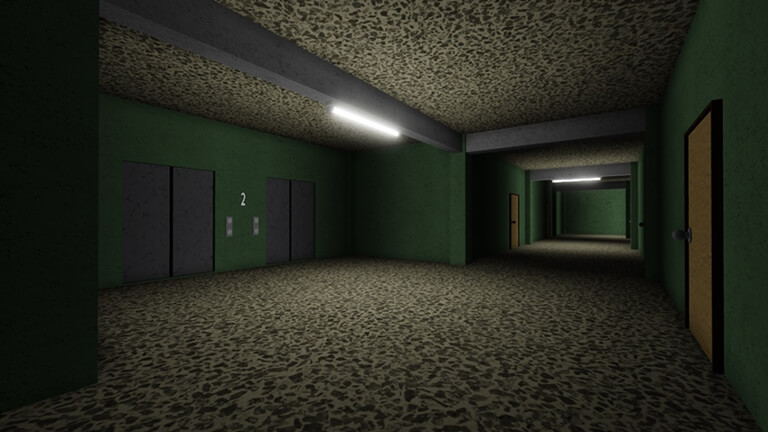 Roses
A beautiful looking game, possibly one of the most detailed games that Roblox has ever seen. This game also has a pretty detailed story, and has you looking for a friend in an asylum. You'll explore through this area, finding clues, and unraveling a greater mystery. So, if you're looking for an overall quality experience with high definition graphics, lots of details, and a good story then this is a great option to try. The only issue with this game is that it will cost you 25 Robux to purchase it, so if you are only looking for free options, then you'll have to look elsewhere for now!
The True Backrooms
What lies behind the walls of reality? Well, The Backrooms explores this in an environment that appears vacant and ordinary. However, things lurk in the darkness, so take a flashlight and explore corridors and find your way out. This game gives me Stanley Parable vibes, with some of its room layouts and looks. Also, watch the video below to get a sense of what you will experience within this game.
Realm of the 9 Portals
The Realm of the 9 Portals is a game that has you walking through dark passageways and attempting to reach the end of a portal by getting through a maze and/or defeating a boss. This game can be played with friends, so it makes for a great spooky game to play in a group. If you get stuck, look for walkthrough videos which can be found on YouTube!
Light Bulb: Reillumination
This is a totally different style of game, because it puts you in a top-down perspective, which is something very unique in Roblox. The game has you looking to escape a maze before you get caught. There are some jump scares in this game, so be ready to have your pulse jump. The atmosphere of this game with the low lighting and the lack of anyone being around is pretty unnerving. This one is really worth a shot, due to the change in perspective and overall gameplay experience!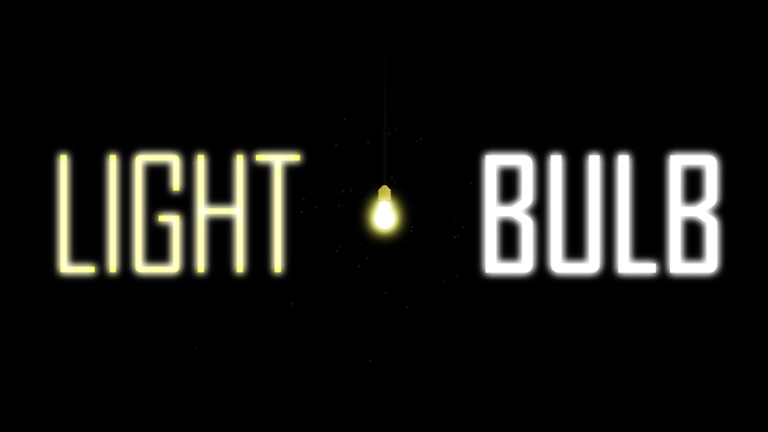 Before the Dawn: Redux
If you're a fan of games like Piggy, Guesty, Spider, and all of the others then you might enjoy this game. Before the Dawn: Redux is like those games, but has a whole lot more going on with it. There's various gear and tons of things to collect and purchase along while you play the game. You can also get abilities, play as different heroes, and become the slasher to stop the innocents. While this sounds very similar to games like Piggy, there's a whole lot more going on with the various cooldowns you can use and the overall atmosphere is way scarier. Unfortunately, the player base for this game has gotten pretty low, so it's best to play with friends that you can jump in the same server with!
The game is quite detailed, so check out this huge guide on it:
Identity Fraud (Revamp)
If you like maze games then this is one of the ones to attempt. There's a few levels and each of them have some big and scary monsters lurking behind just about every corner. This game is also multiplayer, so feel free to play it with your friends and have a fun time getting scared together. Each of the scary demons that you come across will have certain aspects about them that you can take advantage of to avoid getting caught. If you look at Stan for instance, he won't come after you and will stay away from you. So, you can walk backwards and stare at him to make him stop moving! You will find ways to handle other enemies in similar fashion if you test different strategies.
Alone in a Dark House
Well, the title of this game explains quite a bit about it. However, you aren't necessarily alone, because this is a multiplayer game. So, feel free to play with up to 20 players in total that can help you solve puzzles and experience some pretty scary jump scares! The premise behind this game is that you're a private investigator and you've traveled to a small town to investigate a vehicle murder. While looking into this case you uncover some disturbing secrets about the family you are investigating. If that intrigues you, then give this one a shot!
It Lurks
Things appear to be normal at first, but once you go to sleep your family is gone and things have gotten spooky! You start to hear noises and you naturally look to explore the house. Things start to go downhill quickly, and various spooky stuff starts happening around the house! Each chapter ramps up the fear factor, and if you aren't a fan of jump scares, then I don't recommend this one. You'll have to go it alone as well, this is a single-player game, so make sure you've got the lights on in your place to keep the spookiness out!